myOneFlow
Next-Gen Case Management, Helping Customers Achieve their Greatest Potential, Bringing People Together
myOneFlow's case management solution helps bring together your clients, employers, training providers and applicants within a unified system.
myOneflow has been serving the community for over 20 years!
Our goal is to To help every customer achieve their greatest potential - improve the nation's talent supply chain and help workforce leaders in a 21st century economy. We look forward to changing the world together!
Beyond Case Management
With myOneFlow's case management software you can assign personalized workflows and success plans to ensure your clients are on track and connecting to the right resources at the right time.
myOneFlow enables the process that helps your staff collect required data, while at the same time, helping customers with each step of the user journey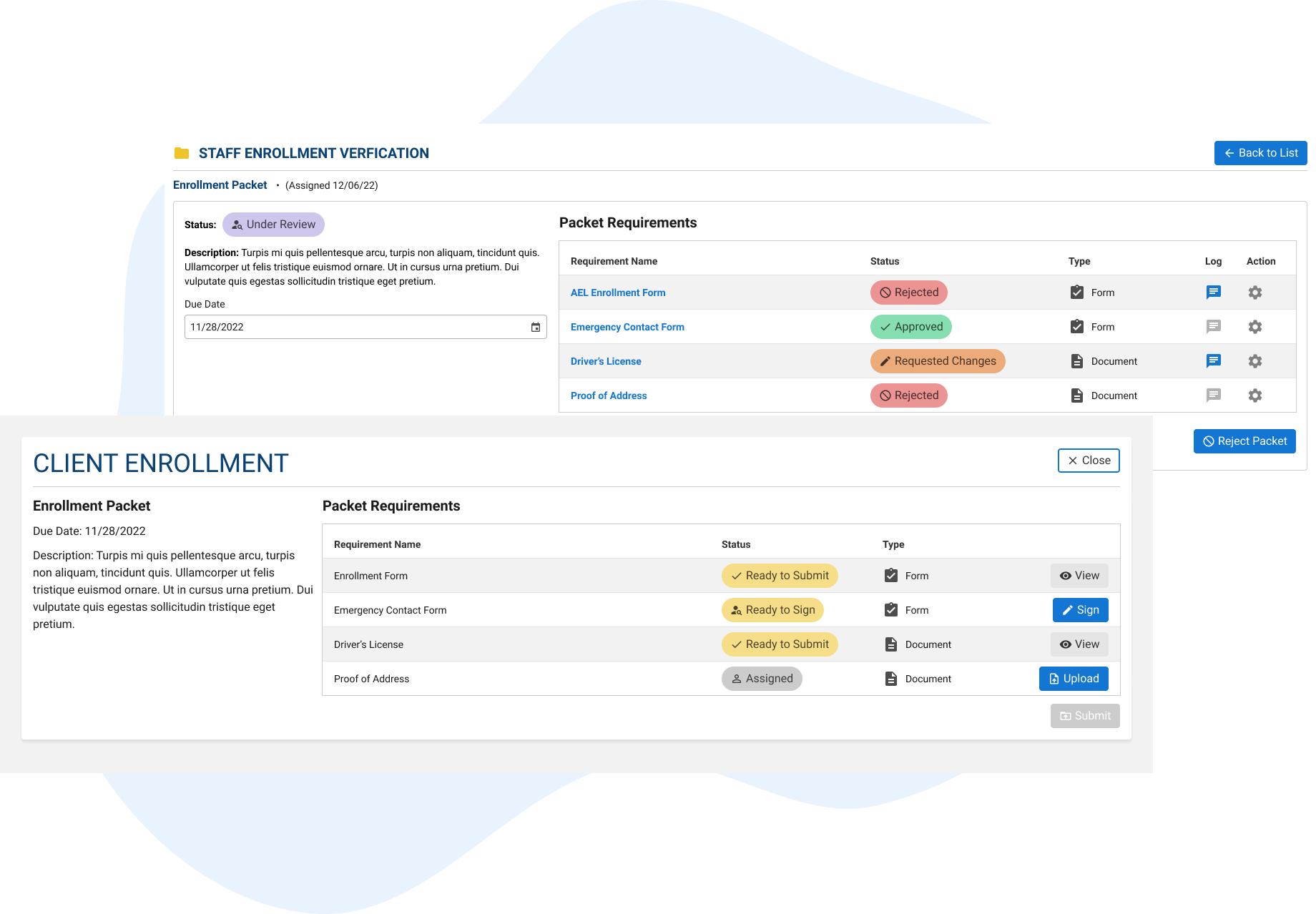 It's all about the client
myOneFlow was designed with the client in mind to ensure they enroll, register and connect to needed resources at anytime on any device.

Clients have a wealth of self-service tools at their fingertips to schedule appointments, upload required documents, sign up for in-person and virtual classes or events, create resumes/cover letters and complete required forms needed for assistance.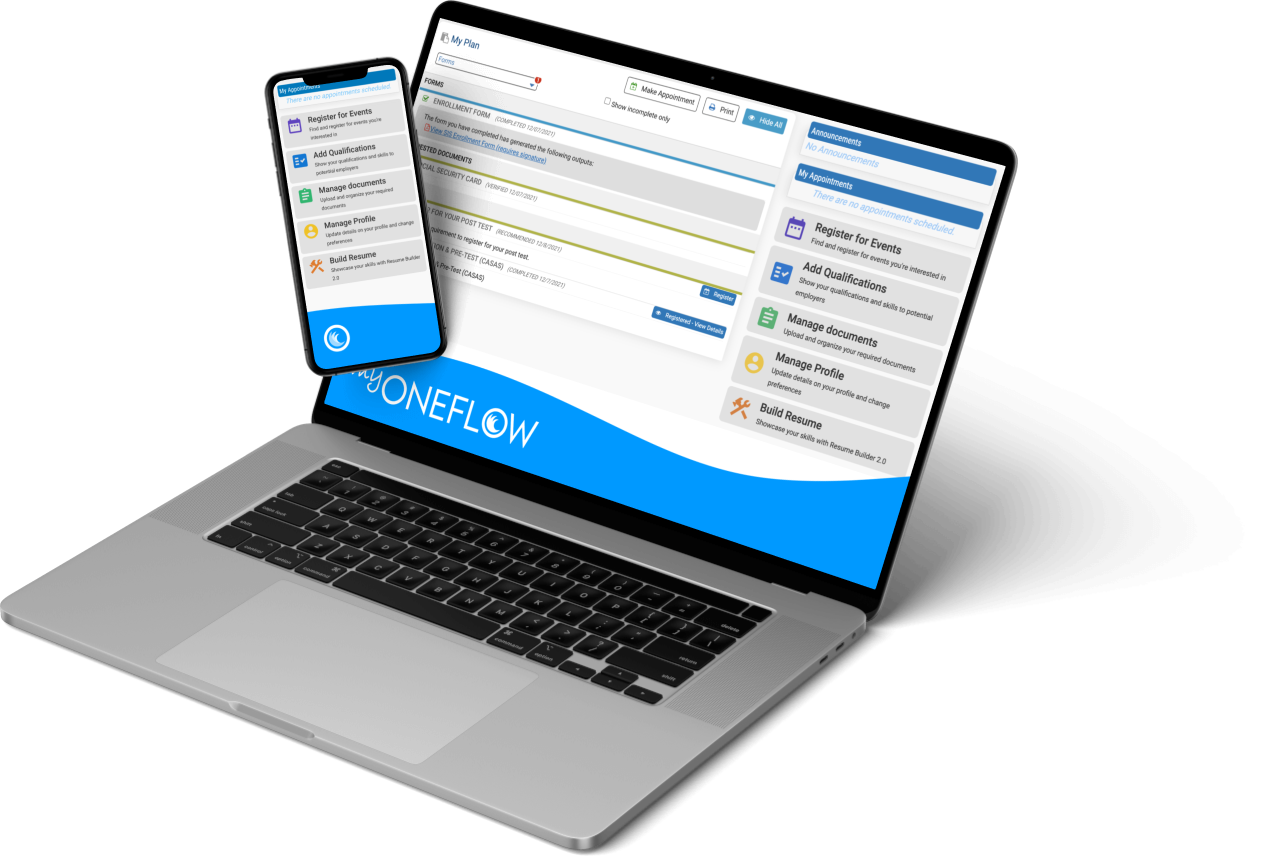 Streamlined Operations
Much has changed over the last couple years to ensure clients are enrolling, onboarding and successfully completing their programs either in-person or virtually. We've seen operations to change from in-person to remote, static paper forms to seamless online registrations and much more.
To take the guess work out of where clients are and what they need to do next, myOneFlow has put all the tools in the hands of staff to ensure they can receive actionable data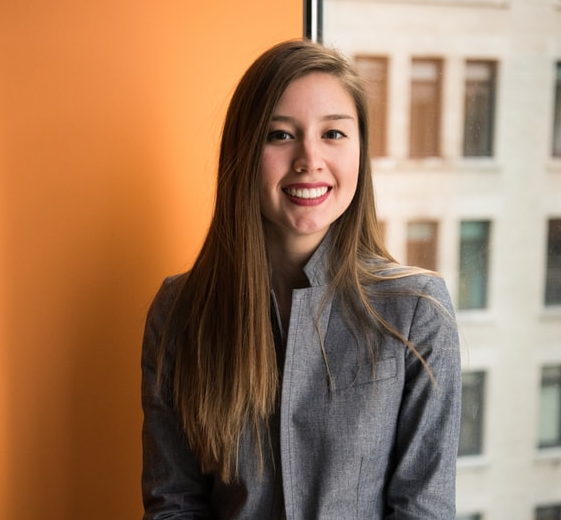 myOneFlow has been a tremendous success in re-operationalizing our department and taking Adult Education into the 21st century.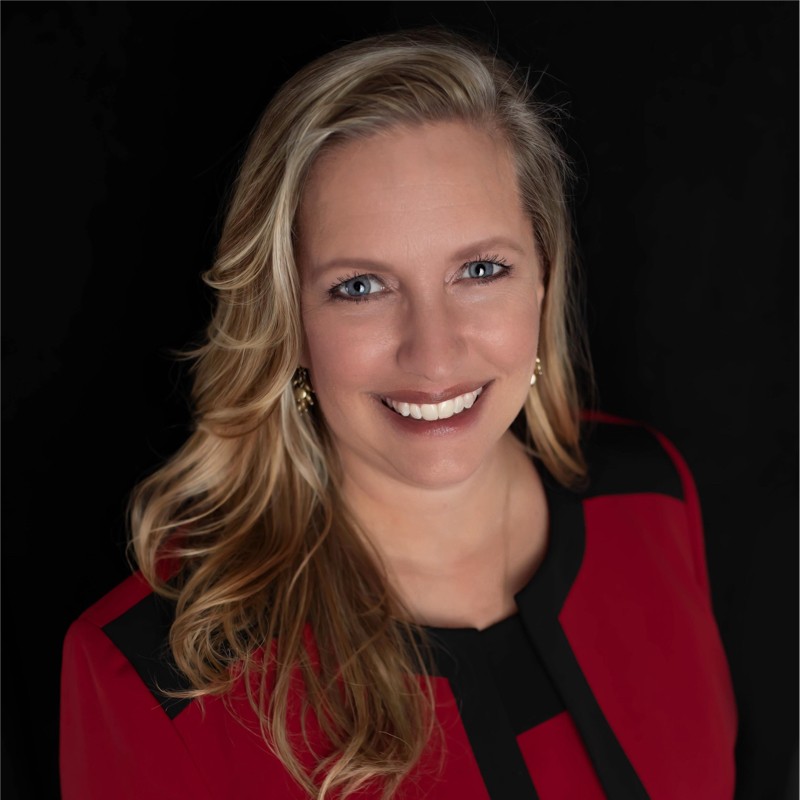 Houston Community College - Executive Director - Adult Education & Literacy
Are you in the Network?
Join the nations premier network of students, job seekers, service and training providers.
Schedule A Discussion
Schedule a time with a Customer Specialist to learn how myOneFlow can turn transactional processes into transformational results
Get Started