Powerful Resources that Drive Positive Outcomes.
myOneFlow is a low code/no code workflow & case management software for governments and other organizations. Improve client outcomes, track WIOA reporting requirements, collaborate with other service providers and more. Our user-friendly interface is completely configurable, giving you the power to easily modify workflows based on your organization's evolving needs.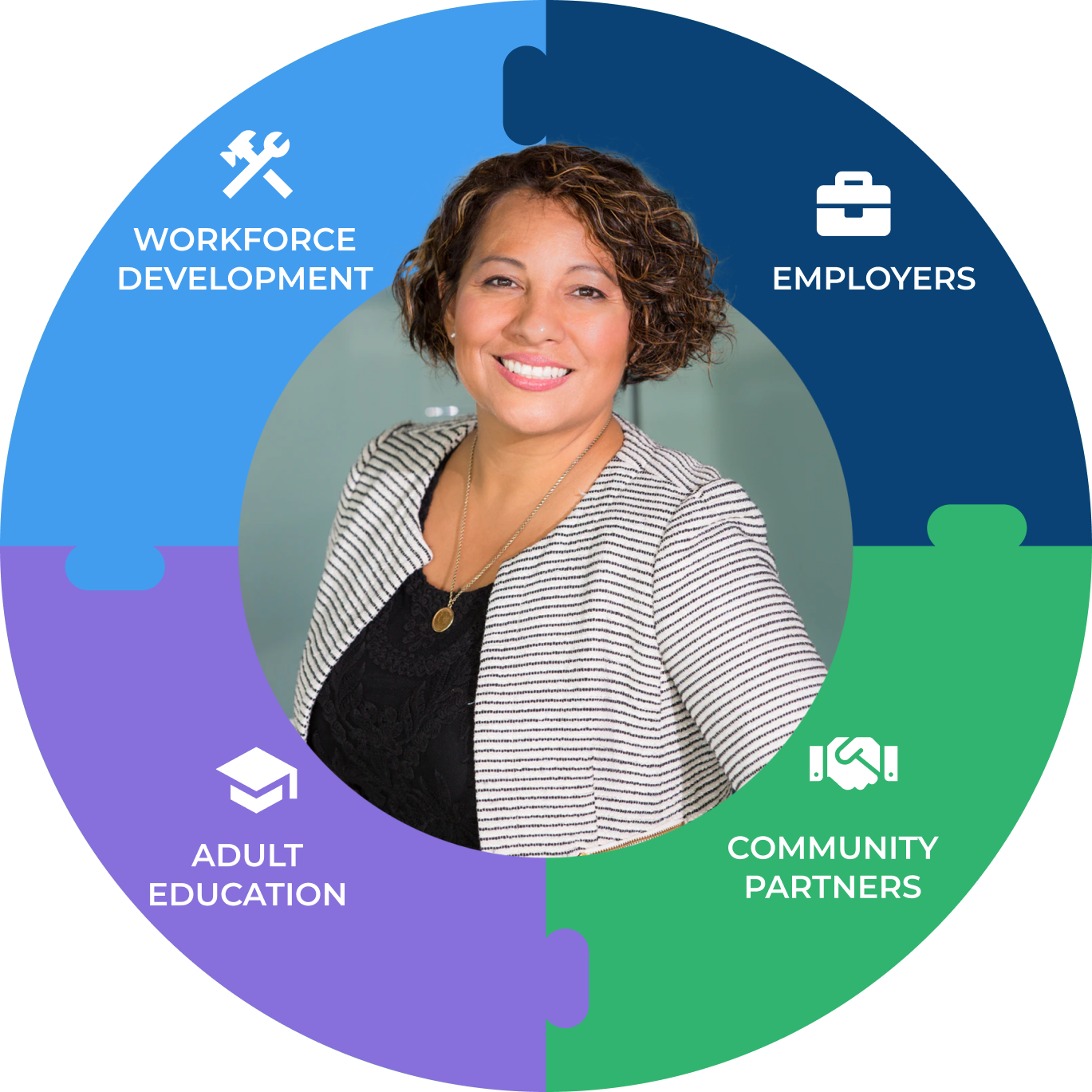 myOneFlow has been a tremendous success in re-operationalizing our department and taking Adult Education into the 21st century.
Dr. Christina Robinson
Houston Community College - Executive Director - Adult Education & Literacy
CUSTOMER SUCCESS STORY:

ALAMO COLLEGES DISTRICT
Alamo Colleges used myOneFlow to streamline operations, decrease enrollment barriers, and improve student outcomes.
"We had to scale our efforts in how we were going to serve our community. We needed a streamlined process. I wanted it to be as efficient as possible. I wanted to automate wherever I could automate."
-Dr. Sammi Morrill, Associate Vice Chancellor of Operations for Economic & Workforce Development, Alamo Colleges
Features You'll Love
There's no need for multiple software programs. With a full suite of modules at your disposal, myOneFlow offers all the capabilities you need to seamlessly run your entire operation with one unified platform.
We've Been Serving the Community
for Over 20 Years
Are you in the Network?
Join the nation's premier network of students, job seekers, service and training providers.
Get Started Today
Chat with a customer specialist to learn how myOneFlow's WIOA case management software can turn transactional processes into transformational results.
Get Started