Applicant Workflows
Transforming the way you manage data.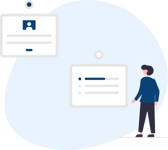 myPlan: Actionable Workflows
Make it simple! Let your client know what they need to do and when they need to do it. Available right on their dashboard, the individualized myPlan is triggered based on workflow activities and other actions in the platform.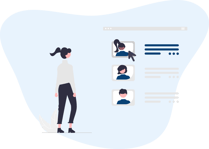 Engaging Multiple Parties
Through the dashboard, let the system drive your data enabling for actionable and dynamic outcomes based on responses, interactions, and client engagement.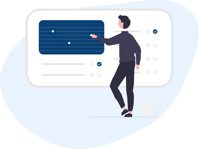 Adaptable Management
Every organization is unique so we provide an adaptable platform that enables focused outcomes based on the needs of your goals.
Powerful Workflows to Drive your office
As customer requirements and policies become more complex to serve and track, myOneFlow provides adaptable workflows that ensure you are collecting the correct information while providing valuable services to your customers.